Customer Segments: Why They're Vital & How to Create Them
Published On May 7, 2021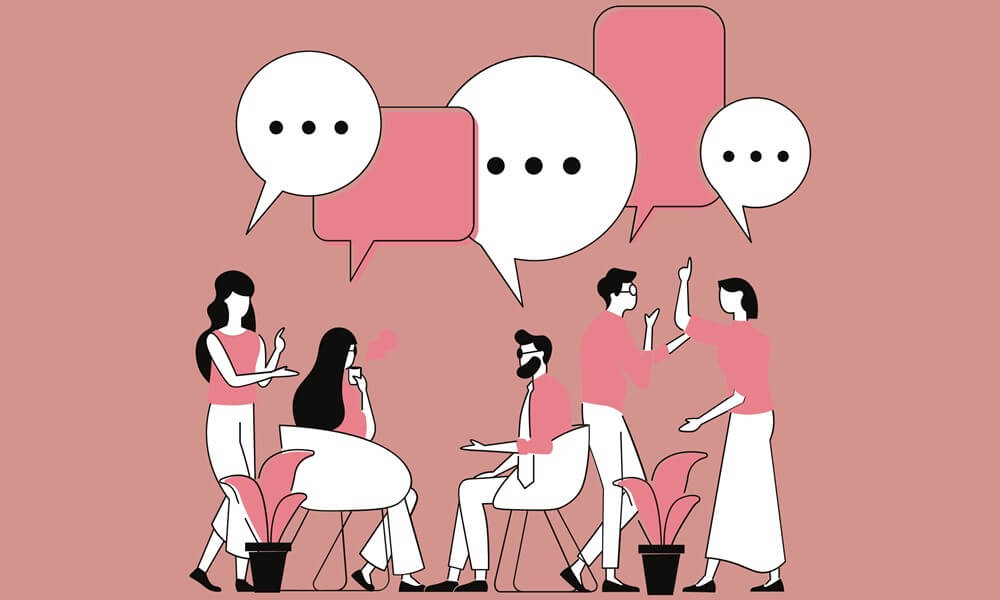 The entire mission for every brand should be to utilize its product or service to create as much value for as much of the world as they possibly can. Period. This is not the same thing as saying a product is for "everyone". That's never a good strategy. But when a brand takes the time to dive deeply into R&D about who their customers are and the problems you solve for them, they will exponentially increase their chances of success as a business and a brand.
Customer segments hold all the secrets a brand is searching for. A brand's success largely depends on how deeply they examine them in the context of their business model. This takes time, the necessary questions are complex and the process will challenge brands in many, many ways. The good news is that this step is skipped by most brands in development, which gives brands that embrace the process a significant competitive edge.
Examining your customer segments in the context of your business model reveals which segments create the most value for the brand and how the brand can create the most value for them. In short, there is no better way to discover the path to an authentic connection with loyal, paying customers.
Think of your customer segments in terms of who will most benefit from your product. These are the people who are seeking the solutions your product solves. When we consider customers through this lense, the result is brand language about features and benefits that are specific, targeted and produce results that move the needle for your business.
Match your customer segments to your products
The questions should not be "who are we marketing to?" or "what will this look like on Instagram?" The questions should be framed in the context of how your product solves problems for people who are the most likely to spend their money on it.
Where does each product connect with each customer segment?
Here's a hint: the answer is NOT Instagram (or any other social media platform).
Your thinking should be focused on how your product creates unique value for each product and each customer segment.
It is not enough to ask only this initial question. A superficial investigation into a brand's value will produce superficial results. Brands must dig deeper to create value. Yes, that means more questions.
Some example followup questions may be:
At what stage/phase in their process do they reach for a product like yours?
Are they novices or experts?
Are they new to your product?
What are the differences between your current customers and the segments your business wants to capture?
How do we solve problems for them? – UX, ease of use, navigation, no reason to X out and move on
Creates solutions – explore every way your UX creates value for them, improves upon other options, satisfies their needs
What issues does your product resolve for them?
This is a question brands should take their time with and, again, answer it for each product and each customer segment. We are looking for clear and concrete answers here. It is important to avoid granularity and to understand that your answers are simply hypotheses that still need to be tested.
Hypotheses are different from assumptions. They are based on prior research and encourage further testing and examination, assumptions tend to be linked to impulses that give a false sense that a brand can move forward with a product launch before they are truly ready.
Brands that operate on assumptions experience delayed growth and usually lead with debt rather than revenue. By looking into the problems your product solves, you are looking at your business from the perspective of your customers and the value you create for them.
What else can take your place?
This is one of the most interesting parts of the process. Brands are often surprised in this process to discover who their competition is and who it is not. It is not enough to look at features and benefits to determine your competition, you must look at how people can solve the same problem in different ways. This may, in fact, be a competing product; however, it is equally likely to be a competing solution.
The only way to find out is to ask more questions of your brand.
What do users like about products or services that can replace yours?
Again, avoid assumptions and granularity. Social media provides a glimpse into the dialogues your competition has with its audience. Go hunt for clues with an open and curious mind. You are looking for clear and concrete information that will support the hypothesis of your value proposition.
Stay curious. That means being open to your research producing more questions than answers. When that happens, you know you are doing it right.
What do they dislike?
Again, head to their feeds and check out what their followers are saying. Don't make assumptions here, look for concrete evidence around what your customer segments are looking for.
How does your product improve on what they like and resolve what they dislike about alternative products?
It does not benefit any brand to operate on assumptions. A business idea – any business idea – is merely a hypothesis to be tested. At the end of the day, the consumer has the answers brands seek and it is a very good idea for brands to invest in surveys and actively seek testimonials and honest reviews looking to answer how they can better serve their customers.
This process takes time and intention and will lead you to the information you need in order to show how you understand your customers' needs better than any brand on the market. The way you view your brand will be reshaped along with the brand voice, mission, and aesthetic value. At the end of this process, you will confidently navigate the next stages of your brand development and have a wealth of content to share.