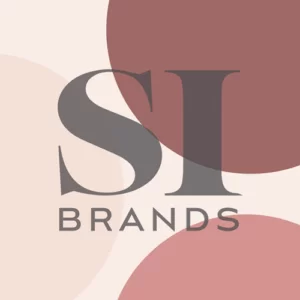 SI Brands Podcast
A podcast that takes a deep dive into the strategy behind brand development. We talk to experts in language, imagery, awareness, and design as well as brands at all levels of success. We look at the elements that create a sustainable brand, we examine everything from defining core values to facing our ego in the development process.

Navigating Challenges Through Core Values with The Fish Friar
03/08/2020
The Fish Friar is a Syracuse, New York restaurant that runs on some pretty tightly held values. These values have helped them navigate the challenges that the restaurant industry is facing during Covid-19. They will also help them continue to pivot and prosper through uncertainty while holding true to their brand identity. This episode is a story about letting your values lead the way and being brave in your convictions, and confident in your creativity.
Leading Through Core Values with Kimberly Townsend
03/08/2020
In this episode, we speak to leadership expert, Kimberly Townsend about leading through core values. Kim is President and CEO of Loretto, an almost 100 year old adult care facility in Central New York. Recent events have posed unique challenges to that industry and Kim gracefully led a team of thousands by prioritizing a positive mindset, practicing self kindness as well as self criticism and by being a constant learner.
Your Brand in this Moment
03/08/2020
With more questions than answers about where the world is headed, businesses need to get focused on what is possible in this particular moment. This episode looks at your brand in the current context and gives some advice on how to handle content, sales, and CTAs.
A Fresh Take on the 8 Touch Rule
03/08/2020
When we let go of the ABC mentality and, instead, operate with the intention of creating a lifelong customer relationship, we develop a much more successful brand. Learn a fresh take on the 8 touch rule that creates value for your brand and a better experience for your consumer.
The Value of Research and Development With Sarah Hassler
03/08/2020
Research and Development is an often neglected step in brand and business development. Learn why it is important and how to implement in this discussion with Chef Sarah Hassler.
How To Value Your Business
03/08/2020
Learn how an investor views the value of your business versus a bank or an end user.