What are Good Core Values, with Examples?
Published On December 13, 2022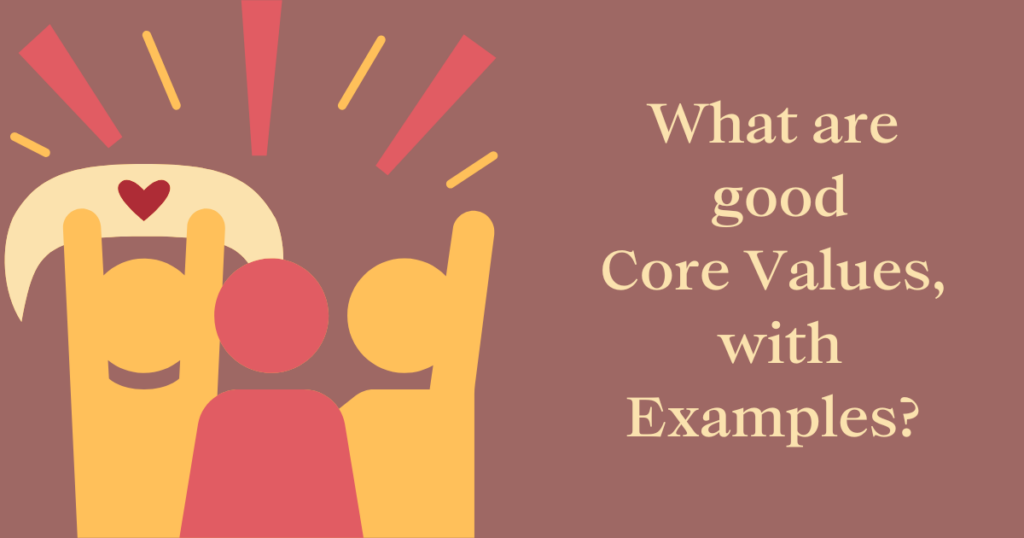 Good company core values are thoughtful, strategic, and evident in everything the business does. The best ones are an integral part of the company's culture and play a key role in making decisions that impact the business and the brand. Luckily, the very best brands focus on both and provide us with excellent core values examples.
Most brands want to build a community of loyal and engaged customers. People bond with a brand when the brand satisfies a particular need, or because the brand makes them feel like they are a special part of something bigger than themselves.
Good core values are:
Authentic – values are evident in every aspect of the brand
Thoughtful – carefully considered
Impactful – they aim to make a difference in people's lives
Realistic – the brand is ready, willing, and able to take action on each value
What are good core values examples?
The Ritz-Carlton Hotel Company's Gold Standards
The Ritz-Carlton Hotel Company is famous for its Gold Standards and how they shape the culture of the organization and the experience of its guests. The entire company recites these standards at their morning meetings. This positions the values as a mantra and the ultimate bar that each employee must reach.
In order to achieve – and hold – its title as the ultimate luxury hotel, the brand must have control over how it is perceived at over 100 hotels in 30 different countries. The Ritz-Carlton intentionally decided to permeate the brand with its Gold Standards and use them as the key element that ties the global brand to the core of its meaning. 
Additionally, The Ritz-Carlton ensures that its Gold Standards accommodate the needs and customs of its global clientele.
Nike's Mantras
Nike…ahhh Nike, the brand of brands. Their core values permeate the brand so thoroughly that they seem effortless. No need to pronounce them on a values page, or even call them values. They call it their "impact" and claim their purpose: "to move the world forward" and they "take action by building community, protecting our planet, and increasing access to sport".
Then, they offer up their impact report that shows how they are making progress in moving the world forward.
Patagonia Perfection
It would be challenging to find a company that embodies its core values like Patagonia does. Their values are intentionally simple but practiced with great commitment. Their company's values page states: "Our values reflect those of a business started by a band of climbers and surfers and the minimalist style they promoted."
Pategonia's commitment to their values runs to deep that they recently transferred majority ownership of the company funds that protect the planet. 
Don't worry, you can do it, too
It may seem impossible to write core values that meet these standards, but it is not.
To write core values, a brand should focus on:
Where the brand can make its fullest commitments
How the brand can build a community around their values
How the entire team can embody the company values
Want to learn how to write core values? I've got you covered.
Values are driving purchasing decisions more than ever. Here are some frequently asked questions about company core values:
What are company core values?
Company core values provide a centermost point for your brand that its audience can attach to and believe in. They are specific, action-based, and – above all else – true.
Why does my brand need company core values?
Your brand needs core values if you want to gain loyal customers that trust your brand and share their experiences with others.
What are good company core values examples?
The Ritz-Carlton Hotel Company has the most well-practiced values built into its corporate culture.
Nike's are the most action-based and on-brand.
Patagonia has the most thoroughly authentic core values.