7 Questions to Ask Your Brand when Writing Your Core Values
Published On December 13, 2022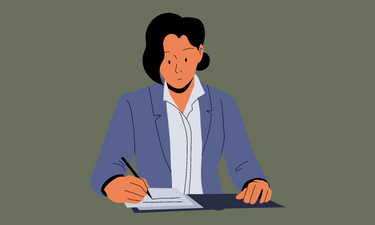 Brands are held to a higher standard than ever when it comes to their core values. Transparency is not optional for brands when they are accessible in the palm of our hands. Consumers are looking to align themselves with brands that share their values. Once find these brands, they remain fiercely loyal – but will not hesitate to hold a brand accountable to the values they claim to hold dear. This is why every brand to needs to know how to write company core values.
What is the definition of core values?
Core values are a specific set of beliefs that motivate your brand, its team, and its audience to make choices that benefit the greater good.
Core values should be
Thoughtful
Transparent
Achievable
Consulted in every business decision
Why are they important?
When a brand is thoughtful about its values, it can create meaningful connections that actually work to grow the business and the brand. Solid values show the brand is reliable, trustworthy, and open to being held accountable for the promises they make. And when they are done well, a brand gains access to a loyal community of free ambassadors.
Where to start?
Writing may not be your strongest skill but don't let that stop you from exploring your brand's values. It's OK if you don't yet know what to say, or even what you want your brand's values to be. I'm here to help you get past that and teach you how to write core values for your brand that help it grow.
3 Things a Brand Should Focus on When Writing Core Values
Where the brand can make its fullest commitments
How the brand can build a community around its values
How the entire team can embody the company values
Where can your brand fully commit?
A brand doesn't have to be as big as Starbucks to have excellent core values. Even the smallest coffee shop in America can find a core value that builds trust with its community. It is important to make sure your brand can commit fully to what it says and it is OK to let people know that your impact will grow as the brand grows.
How can your brand build a community around its values?
Core values become very powerful when they are shared so the very best brands show their values in everything they do. Spend time thinking about how and where your brand can talk about its values in a way that creates shared energy around things that matter. When planning out your social content, go beyond a simple carousel post articulating your values. Think more deeply about how your brand can show its values in every social post.
It's also important to stay in dialogue with your audience and look for opportunities to celebrate their expression of your values. For example, if your packaging is compostable encourage your audience to share the content of how they compost and feature it on your feed.
How can your entire team embody the brand's core values?
This is the gold standard of core values. It is actually quite rare and requires the brand to weave its core values through every single interaction the brand has. But if your brand adopts this thinking early in its development, it will be easy to incorporate as the team grows.
The concept is that the brand should be 100% confident that every employee will embody the brand's values and execute them to the best of their ability. In order to achieve this, the brand's values must be clearly articulated and have innate practices that support accountability.
7 Questions to Ask Your Brand When Writing Core Values:
Who is the community our brand wants to serve?
Where do we connect with our community?
What will our brand always do? Why?
What will our brand never do? Why?
Why does this matter to our community and consumers?
How do our values impact our company culture?
How do we ensure the team understands and practices our values?
Who is the community our brand wants to serve?
The answer should point to people who share your values. Let's say you are a local flower shop and one of your values is protecting pollinators.
There are segments of the population that share your passion, some that are neutral on the subject, and others whose lifestyle and choices do not align with this value. Focus on the people who share your passion and your brand will find an easy community to connect with.
Where do we connect with our community?
Here's a little-known fact: Every brand does not have to be present on every social media channel. In fact, brands should be very selective about where they show up.
Brands should focus exclusively on social media platforms that they have the capacity to support and have the highest likelihood of connecting with their most engaged community.
What will our brand always / never do?
When writing your brand's core values, it's important to establish your "always" and "nevers". These are the values your brand will not compromise on. Take Lingua Franca, for example, "a line of sustainably-sourced, fair trade luxury cashmere sweaters, all hand-stitched by women in NYC." You can rest assured that these values are at the core of the brand and the brand would not exist without them.
These brand attributes should be considered carefully and written out in detail so they can act as the filter through which all decisions pass.
Why does this matter to our community and consumers?
The trickiest part about writing is that it forces you to look at a situation from someone else's perspective and imagine how you can evoke their senses to draw them to action. Every one of your brand's core values has to have meaning for someone else.
When a brand thinks about why its consumers should care about its values, writing about them becomes much easier. Your brand will have a distinct marketing advantage when it uses its values to fortify its content.
Acura is a car brand known for sporty speed and luxury. When they announced their Precision EV Concept vehicle, the graphics and sounds of their Instagram Reel leave no doubt that this is the EV for a driver that wants a modern, luxury sports car. The brand is assuring its community this car delivers what Acura is known for and its commitment to "Precision Crafted Performance" is unwavering.
How do core values impact our company culture?
Your brand's core values should dictate your company culture. That's why it's so important to have them in place from the beginning. Spend time writing out the kind of culture you think your product can thrive in. Will your product perform best in a super professional culture where suits and ties are the dress code? Or, will your brand excel in an environment that fosters collaboration and creativity and encourages a relaxed dress code?
How do we ensure the team understands and practices our values?
This question leads us right back to the topic at hand: writing your brand's core values.
In order for your team to live your brand's values, they must understand each values' relevance to:
the product
how it is made
how it is sold
where it is sold
how it is shipped
All of these answers should be part of your brand discovery process.